Our buyers work collaboratively with local growers, farming organizations and shippers around the world to ensure a steady supply of fruits and vegetables year-round. These partnerships have been strengthened over time, providing only the best brands and quality to our customers.
Here are just a few of our branded partners:

Featured Vendor: Ontario Tender Fruit Growers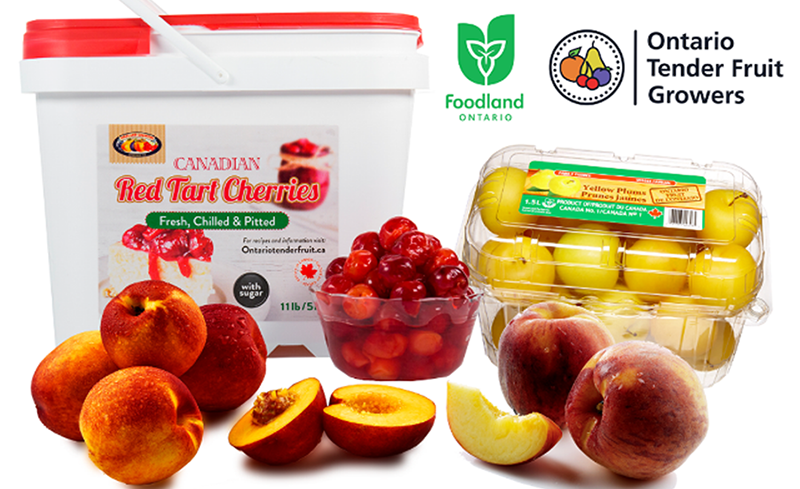 Summer is here and with a new season comes new opportunity to try various commodities in produce. Ontario stone fruit such as peaches, plums, and nectarines are at the peak of their flavour. The taste and qualities of fruits grown around the world are complemented and made distinct by the unique growing regions in Ontario. There is no better time of the year to visit Farmers' markets, fruit stands and Ontario-grown displays in grocery stores to get the freshest, most affordable locally-grown fruit.
Ontario Tender Fruit Growers' is a not for profit, independent farming organization governed by its grower members. They work diligently throughout the year to connect consumers with relevant information about fresh Ontario Peaches, Nectarines, Apricots, Plums, Pears, Red Tart Cherries and Coronation Grapes. Check out their website for recipe inspiration, storage and handling tips and seasonal availability, or follow along on social media @onttenderfruit.