Our buyers work collaboratively with local growers, farming organizations and shippers around the world to ensure a steady supply of fruits and vegetables year-round. These partnerships have been strengthened over time, providing only the best brands and quality to our customers.
Here are just a few of our branded partners:

Featured Vendor: Andy Boy Romaine Hearts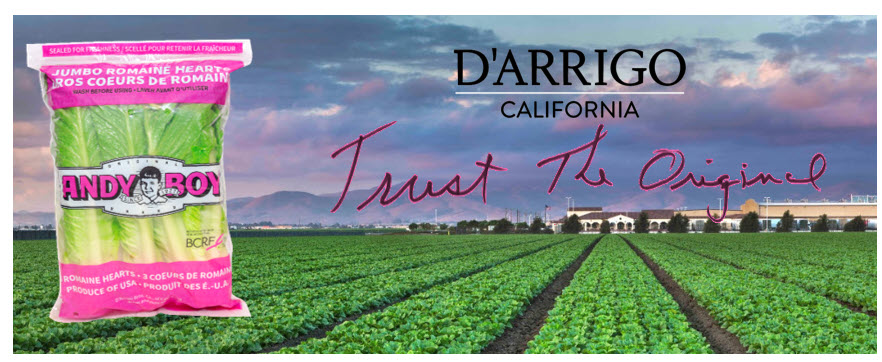 Since 1923, D'Arrigo California has been the grower, packer and shipper of the Andy Boy® label.  Andy Boy® romaine hearts are desired for their consistent size, quality, texture and nutritional value year-round.
Andy Boy® romaine hearts are extremely versatile and wholesome.  You can use them in soups, salads, smoothies, sandwiches, wraps, wedges and in many more applications.  Check out our nutritious and delicious romaine heart recipes at andyboy.com.
Want to get social?  Connect with us on Facebook, Instagram, Twitter, Pinterest